RE: Proposal for future survey work.
Thank you for taking the time to consider PDM Surveys to undertake your future survey and survey engineering work. Below is a quick breakdown of our business setup, capabilities, and a listing of our past projects and involvement can be found on our Latest Projects tab.
PDM Surveys is a Gold Coast based firm, servicing The South-East Queensland and Northern NSW. Employing the right people for the job is what sets us apart from a lot of our major competitors.
The range of survey work that PDM Surveys can undertake is as follows:
Engineering, Civil and structural setouts
Road setouts (including conformance reports)
Bulk earthworks set-out
As-constructed and Detail Surveying
Control surveying, Level runs, monitoring
Volumetric surveys
12D model operations, 3D modeling for machine control
Quantity analysis and other specific required reports.
Transparency and value for money are two key values that we strive to achieve for our clients. We at PDM Surveys keep diary notes of everything that we do, when we submit an invoice these diary notes accompany that invoice. This is to allow complete transparency and justification for everything we do, giving the client complete peace of mind. Couple this with high productivity through the use of the latest technology and our refined methodologies puts a smile on our clients faces.
PDM Surveys has worked on a number of projects varying both in size and complexities. Some of the more major projects undertaken by PDM Surveys are listed on the next few pages for your review. PDM Surveys capacity, particulars and resources can be found on the last page.
I thank you for your time and consideration in this matter, and hope to do business with you in the future.  For any further enquires you can contact me personally on 0413 447 694 or via email at paul.mowbray@pdmsurveys.com.au
Yours sincerely,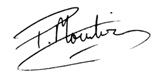 Paul Mowbray
Director.
Registered Surveyor (QLD.) QSSA member
BBE (Arch Studies), B Surveying (QUT)
PDM Surveys Supplies and Capability
Business Particulars:
Paul Mowbray (Director) holds a Registration status as a "Surveyor" with the Surveyors Board Queensland.
Certificate of the Registration of a business name with the Queensland Government. BN18792777.
Registered business with the ATO.
Professional Indemnity Insurance with Indemnitycorp. Up to $1 million cover, $4 million aggregate.
Business and vehicle insurance are also in place.
Public Liability cover under Business insurance as well in the PI.
Survey field equipment:
4×4 Vehicles
4x Trimble R8 model 3 GNSS GPS.
4x Trimble S6 DR300 total station. Fully robotic total station with direct reflex capabilities.
4x Trimble TSC2 and TSC3 data recorders.
1x Trimble 5600. Fully robotic total station with direct reflex capabilities.
Batteries and radios.
Full Traversing sets.
2x Universal Automatic Levels with 10mm graduated staff.
Metal detector.
Safety vests and cones. "Surveyors on road" signs etc.
Office Software:
2 x 12D dongles (survey 5m and 100k points package). Import/Export in DXF, DWG, CSV files or Civil CAD files. Genio I/O.
Carlson Civil Suite 2014.
Microsoft Word, Excel, Outlook, Power Point, etc.